Breaking down benefit costs: 6 charts that show where the money goes
By Scott Wooldridge | January 28, 2019 at 10:58 AM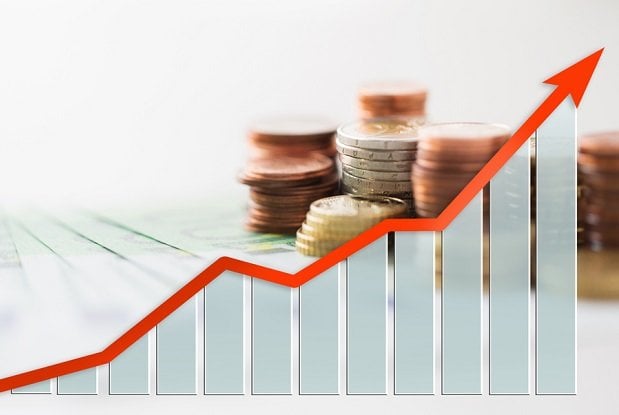 A new analysis on the cost of employee benefits to employers provides some interesting insights on the differences that size, geographic location, and industry can bring to the value of benefits that workers receive.
The report, by Bay Alarm Medical, looks at a range of employee benefits alongside compensation costs. Using data from National Compensation Survey's Employer Costs for Employee Compensation (ECEC) report, which gathers information from roughly 27,200 occupations and 6,600 private industries, the analysis provides insight into how companies are investing in benefits for their employees.
Related: 30 percent salary bump? No, I'll take the benefits
Take a look at six charts below to see Bay Alarm Medical's benefits breakdown, and then keep reading for more insights.Previous
Cost of compensation—the big picture
The ECEC data showed that almost 70 percent of a private industry employer's compensation costs are from wages and salaries. Benefits account for approximately 29 percent of an employer's compensation costs, the study finds. Health insurance made up 7.5 percent of compensation costs on average. Social Security and Medicare contributions, mandated by federal laws, came to 5.8 percent of employer contributions. The study notes that many industries are now adding benefits such as student loan repayments or parental leave, but compared to other areas, these benefits still represent a very small segment of the a whole. What do employee benefits cost?
Breaking down the numbers further, the study finds that benefits cost the average employer $21,726 annually per employee. With wages, the total cost is $71,334 annually per worker. Wages by themselves account for about 70 percent of compensation costs.
The total average cost for insurance benefits, including health, life, and disability insurance, comes to $2.73 per hour, or $5,698 annually per employee. Legally-required benefit contributions such as Social Security and Medicare add up to $2.65 per employee per hour. The survey estimates that employers are paying, on average, $5,000 annually for paid leave per employee. The report notes that paid leave benefits can vary between employers.
Benefits costs increase over time—but in different ways
The analysis finds that total costs of benefits to employers have increased 368 percent over 14 years. During that time, health benefits cost has increased by 28 percent, which the study attributes to chronic illness and rising costs from health care providers.
"Perhaps the most unexpected cost for employers is the 161.8 percent increase in employee vacation time," the report said. "This could be due to employees using more of their allocated vacation time, rising to a higher level last seen in 2010."
Despite the recent improvements in the U.S. economy, unemployment costs to employers have risen 106.8 percent since 2004—which the study attributes in part to the 2008 recession.
As far as the difference in benefits costs among industries, the study said the finance and insurance industries have seen the most substantial increase in employee benefits at 17 percent. The utilities industry is next, with a 15.2 percent increase. The utility sector pays an average of $39,028 in annual benefits per employee, the highest of any industry in the study.
Health care and institutions of higher education have seen similar increases, at 14.6 percent and 14.4 percent respectively. The study finds a significant difference though: average annual costs of benefits for higher education employers is $34,250, while the average cost of benefits for each worker in health care is $21,364.
The hospitality industry, which includes food services, saw one of the smallest increase in benefit costs, a 5.9 percent increase since 2004. This industry employs five million Americans, the study notes. Changes were also relatively small in the retail industry, with a 3.9 percent increase. The numbers are interesting data points at a time when public pressure has grown regarding "living wage" and parental leave laws in several states. The report notes that some employers in food services, such as Starbucks, have increased benefits substantially in recent years, in order to attract workers.
Geography—and size—matters
Not surprisingly, bigger companies tend to have better benefit offerings. The study found that the largest corporations spent almost $10 more in total benefits per employee than businesses employing 49 or fewer workers, but only about $12 more in wages and salaries. The report notes that, "Ultimately, small companies have fewer workers to provide benefits for, while the largest companies may benefit from an economy of scale that many small or midsized companies lack."
A more interesting finding may be the difference that location makes when it comes to benefits. Higher benefit costs are found in companies that are centered in big, coastal cities such as San Francisco and New York. This finding isn't too surprising, given the higher living costs in those cities.
But there are some exceptions: parts of Florida such as Miami have relatively lower benefit costs for employers. And the Phoenix Phoenix-Mason-Scottsdale has seen a big increase in what employers are spending on benefits. The study speculates that one reason for the higher costs may be the six Fortune 500 companies that are based in Arizona. Another reason may be a new law in the state that increased the minimum wage and required employers to offer sick time benefits to workers.